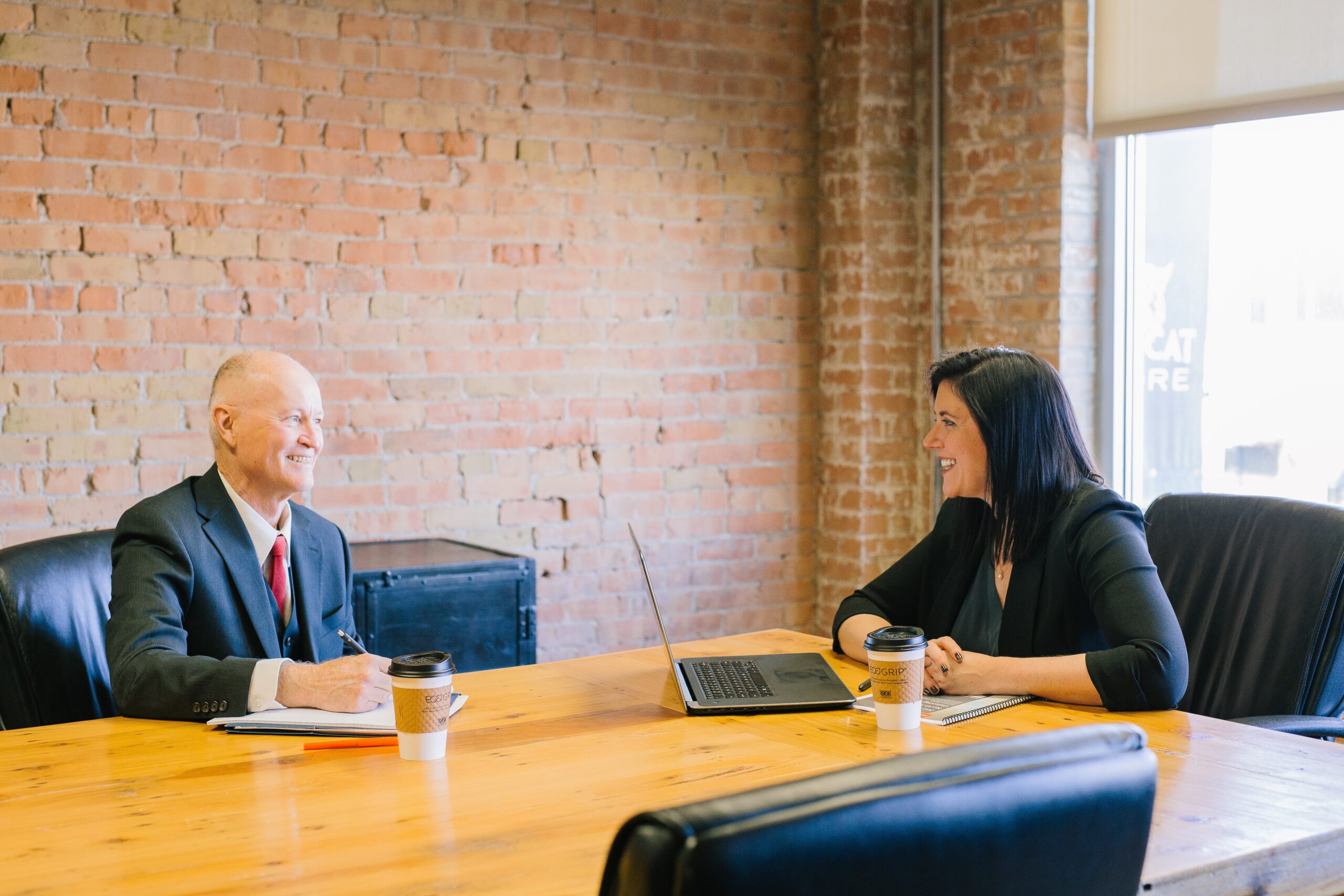 Interviewee: Former School Manager
Country: Romania
Mentoring Programmes • Intergeneration Dialogue • Interaction and Empathy
Download the interview eBook
here
---
Summary
In our pursuit of an ideal educational environment, where collegial collaboration and cooperation are the basis for children's education, we often encounter challenges stemming from differences and distances between young and experienced teachers. To address these issues, implementing a mentoring program can be a powerful tool for fostering collaboration and bridging the generation gap.
A well-implemented mentoring program plays a crucial role in fostering collaboration, addressing age dynamics, and promoting a more united teaching staff. By facilitating understanding, enhancing communication, and combating age discrimination, the program empowers teachers to work together, leveraging the strengths of each generation and creating an environment conducive to children's education and growth.
Generation Gap
The mentoring program acknowledges the existence of a gap between young, debutante teachers and those nearing retirement.
By pairing younger teachers with experienced mentors, the program creates opportunities for understanding and mutual respect across generations.
Younger teachers can benefit from the guidance and wisdom of their mentors, while mentors can learn from the fresh perspectives and innovative approaches of their mentees.
Communication Enhancement
The mentoring program actively promotes effective communication among teachers of different age groups.
Mentors serve as mentors not only in pedagogy but also in fostering communication skills.
Through regular mentoring sessions, teachers can develop stronger communication strategies, building a cohesive and collaborative teaching staff.
Contradictory Discussions and Disputes
The mentoring program provides a structured platform for open discussions and facilitates constructive dialogue.
Mentors and mentees can engage in meaningful conversations, exchange ideas, and gain insights from different perspectives.
By encouraging respectful discourse, the program helps to mitigate conflicts and promotes a more harmonious working environment.
Addressing Age Discrimination
The mentoring program creates an environment of mutual support and understanding, reducing age discrimination.
By encouraging interaction and empathy, it helps break down stereotypes and misconceptions between generations.
Mentors can guide younger teachers in navigating the challenges they face, while mentees can offer fresh perspectives that challenge preconceived notions.
Quality mentoring programs have passionate coordinators, dedicated people with a leadership structure, even people from leadership, good connoisseurs of communication techniques and conflict resolution skills. The coordinator of a mentoring program must be an ace of mentoring, regardless of material or professional advantages, one worthy model to follow.

A mentoring program is a "business" in the field of trust development, care for the development of others and respect in interpersonal relationships. Involvement of the school management is essential for scrolling the program of mentoring. You cannot implement a program of mentoring in a school if the director does not believe in mentoring!

---
Full Interview
Why are age related problems important, especially in the educational sector?
The ageing of the population in general is a phenomenon that is becoming a daily reality and for which the level of concern and observation should have long been exceeded. It is necessary to take action, through specific measures, by increasing everyone's involvement in solving this situation which the whole of Europe is already facing and which we will fight strongly in just a few years.
People must be supported to work longer and to be able to do it in a civilised, adapted and efficient way.
In education, teachers are subject to a fairly high level of stress and psychological usage that increases over the years. In Romania, there is a lack of professional training that encourages the development of resilience, resistance and stress management skills, balancing personal life with professional life. We should urgently realise that these are necessary skills for the future of any employee, but especially in key areas such as education or health.
Improving and optimising working conditions are also priorities that should be part of the schools' development plan, so that we can respect a simple principle: if we have happy teachers, we also have happy students.
What is a mentoring program?
This program involves building a relatively long-lasting relationship between a wise old man - an experienced person and an inexperienced but ambitious young man, taken by the old man under his protective wing.
There are now different types of mentoring: peer mentoring, buddy system, team mentoring and even reverse mentoring, in which the experience of young people is valued, but I strongly believe that classic mentoring can include all of these and can become the strongest partnership in education.
Mentors are advisors, people with career experience, who want to to share their knowledge; they are supporters who give encouragement emotional and moral; they are tutors who give specific feedback on a person's performance; they are sponsors, sources of information and help in obtaining some facilities; they are identity models, the type of person who should be in the academic field.
The base principle is simple: A mentor teacher coordinates and guides another teacher without experience in solving teaching-learning-assessment problems, provides professional support and guides the training of the new teacher through reflection, collaboration and evaluation. Beginner teachers are advised and guided in their professional development by mentor teachers.
The strategic association based on the objectives of the program and mentor/mentee personalities is essential for the success of the program. We mostly used profile matching by speciality and/or schedule (for example, the meeting schedule of work), among others. Mentors and mentees must also be allowed to engage actively in selecting them as a team, as this gives both parties a sense of responsibility and encourages bilateral engagement in activity.
Why should we consider implementing such a program?
The biggest advantage of the mentoring activity for the mentor teacher is the continuous learning through the exchange of information, techniques, teaching and lesson plans and providing feedback. But also there are other advantages. I could mention: reflective practice as an opportunity for deeper understanding and renewal of the act of teaching-learning-evaluation through personal reflections on his/her activity, the fact that the experienced teachers are getting more qualified and, implicitly, growth "self-esteem" and professional satisfaction
Especially, for mentors: Learning, reciprocity, professional recognition, broadening the perspective, the revival of the joy of having exercise the profession, professional fulfilment.
For the mentees: abilities, in-depth knowledge, fast learning, increased self-confidence for the person, opportunities, role models.
Mentors need training for mentoring programs to be efficient. Potential mentors must participate in the development profession to learn more about the mentoring process and what is expected of them before they take on their tasks and need support and the opportunity to discuss ideas, problems and solutions with other teachers mentors.
Implementing an institution-wide mentoring program is a multifaceted challenge. For a program to be effective, teachers must be trained in a variety of areas, under various aspects, they must have the possibility and availability to relate and communicate, to recognize that they need each other, to work in teams and to seize the common opportunities that come their way and which can help them become more efficient. Coherent, consistent and permanent mentoring at the institutional level must be a priority for the whole school for it to be effective.
Mentoring brings benefits to both novice and experienced teachers. Mentor teachers contribute to improving the teaching activity of beginners/interns and implicitly they improve their own professional competence. Through internships, novice teachers come into contact and face real situations of interaction with the class of students. The help of the mentor teacher is essential for beginners since positive experiences can affect their decision to enter the education system as definitive teachers. Emotional support and the positive feedback provided by the mentor contributes to the improvement of teaching practices and stimulating the desire to become a good teacher.
Institutionally, the benefits are important too: increasing productivity for the staff, increased loyalty, retention of staff by reducing the number of staff who leave the institution, qualified staff for higher levels of leadership, knowledge transfer, a solid institutional culture regarding compliance and application quality standards.
How to develop a mentoring program?
There are some specific steps to make the mentoring program work continuously and in a recognised way. The first and maybe the most important is to identify the key steps and basic principles for designing a mentoring program at an institutional level. To think about mentoring, to put all the stages and steps before taking action on paper. In a nutshell, to plan ahead!
Then, it's absolutely necessary to define the strategic goals of the program.
The selection and matching of mentors and mentees is a very delicate and interesting stage. At the beginning, it requires a lot of observation skills and sometimes you need to be prepared to fail. But once the organisation gets more experienced in implementing such a program, things get somehow easier, people find themselves more easily and the manager's involvement sometimes becomes minimal.
The next steps involve the direct cooperation of the mentors and mentees because they need to identify their training opportunities. As a manager, I am taking care of creating the support and the coordination of the program. The last but not least of the important steps is related to determining and specifying the means and ways of evaluating progress and results.
Important aspects related to this:
It has to be a clear definition of expectations.

The existence of selection criteria for mentors and mentees.

Drawing up and following a communication and information plan at the institutional level.

A mentor/mentee allocation process based on the development needs of the mentee and the talent and skills of the mentor.

The active involvement of Heads of departments/curricular areas.

The existence of a competent and dedicated program coordinator.

A rigorous training program.

Periodic and final evaluation in order to determine the progress registered by the participants and the program.
How to monitor, measure and evaluate a mentoring program?
Formal mentoring requires an official end date. Getting close to the end date allows the conclusion of a formal relationship, giving mentors and mentees a clear time horizon to achieve their goals and program objectives. It is also a key time to collect feedback from both parties for the evaluation of the mentoring program. Evaluation of the mentoring program at the end the first semester and the end of the school year provide the necessary information for the assessment and improving of mentoring practices. 
The assessment can take the form of a questionnaire, interview, or a report and should measure the objectives that the program has set to be achieved. Over time, we used all these evaluation and monitoring methods and in my opinion, the non-formal methods are the best (discussions, interviews). 
I can tell you that the best decisions for change come from data collected from such programs. This also provides the data needed to determine and report on the effectiveness of the relationship of mentoring. In our school, the reporting was done by each mentor and the reports were analysed and discussed by the Administrative Committee, synthesising feedback and drawing up improvement/remediation plans.
Data from evaluations can provide information that indicates the benefits of improving goals and the working strategies of the mentoring program to be implemented for the subsequent stage of implementation.
From time to time, it may be necessary to review the mentoring program and adjust reformulation/improvement of goals, strategic targets and work strategies.